Case Study: South Loop Loft
Truly, design the life and business that you want. Hopefully, it's pure Italian vintage.
About South Loop Loft
South Loop Loft was founded in 2014 by Beth Berke who focuses on selling vintage furniture sourced in Europe. Berke & her team refurbish and reupholster their curated collection before marketing it to high end designers and their clientele throughout the US. What started out as a hobby for Beth is now a growing business with several full-time employees, recognition and established partnerships. Berke's collections can be found featured in the home designs of many top designers around the country, and has been been featured in Architectural Digest, Elle Decor, Luxe Interiors, Domino Magazine, Monocle, AD Pro and more.
Key Business Challenge
In the beginning, South Loop Loft was Berke and Berke did it all. Even as they grew to a small team, the demands of traveling in Europe to source new inventory, staff a showroom, build an online presence and deliver white glove customer service were overwhelming.
South Loop Loft is also a capital-intensive business, mostly due to the one-of-a-kind nature of their inventory. A particular piece often starts the journey in a furniture market or boutique shop in France or Italy: from there it is shipped to the Chicago flagship store & warehouse, refurbished, and then marketed for sale. All told, that timeline can be up to nine months during which those expenses are prepaid.
Solution & Results
100Waters has been working with South Loop Loft for over 4 years. In that time period, South Loop Loft has more than doubled its business and grown to a team of nearly 7 full-time people. Berke has been able to build a flexible schedule that allows her to travel for her business, building new sourcing relationships, while strengthening her outreach to high end designers in the US.
100Waters has helped Berke build a financial strategy, optimize inventory levels, and hire/retain the core team that runs South Loop Loft while she travels.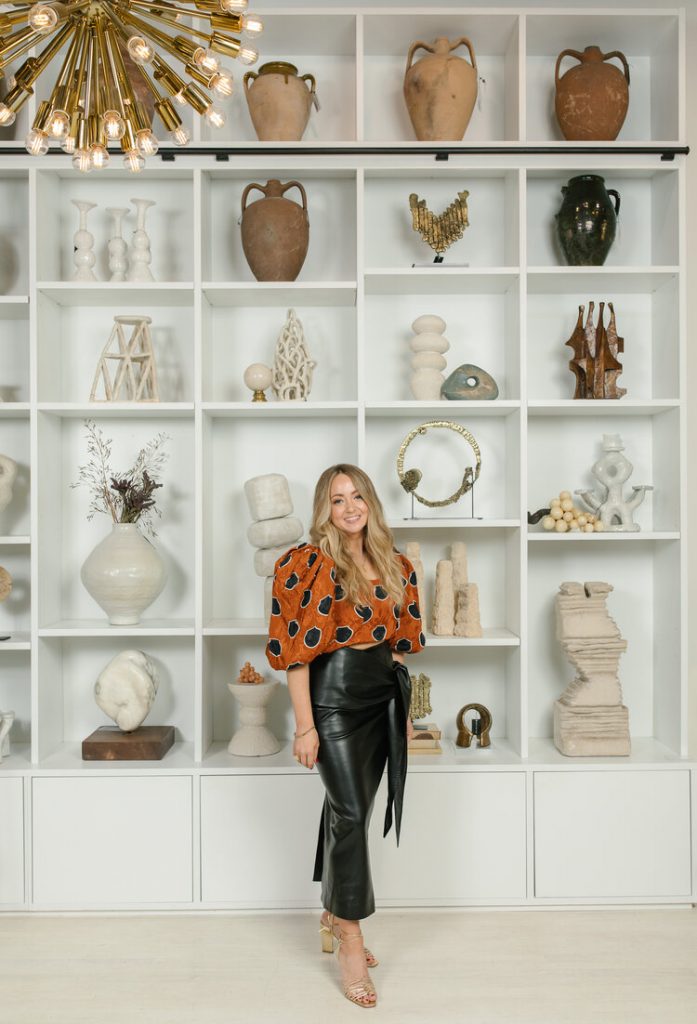 2X
Expanded Warehouse & Showroom Space